Current Specials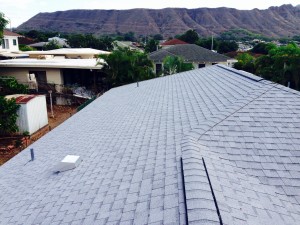 PREMIER Radiance® Solar Reflective Shingles deliver the quality you have come to expect from PABCO®* without compromising on your color choices.
Choose the "cool" shingles that let you reflect your style.
Design: Traditional Laminated
Warranty Type: Limited Lifetime Warranty
Available with Algae Resistance?: Yes
*See PABCO®'s Limited Shingle Warranty for details, limits, and conditions.
Radiance Shingle Brochure.
Radiance Contractors
AAA ROOFERS HAWAII – 808.531.2211
AKAMAI IMPROVEMENTS,INC. – 808.847.4633
DAVID'S CUSTOM ROOFING & PAINTING – 808.833.1633
ENVIRONMENTAL ROOFING SOLUTIONS – 808.799.6089
EZRA HOOKANO & SON, INC. – 808.392.8126
M & R ROOFING AND RAINGUTTERS – 808.772.0630
MURAKAMI'S ROOFING – 808.348.8270
Technical Specifications – Premier Radiance
Wind Warranty: 110/130 MPH Limited Wind Warranty*
Fire Resistance: Class A
Solar Reflective: Yes
Shingle Length: 40″Shingle Width: 13-1/4″
Exposure: 5-5/8″
Offset Measure: 5-5/8″Shingles / Square: 64
Bundle / Square: 4.00
Bundles / Pallet: 68Squares / Pallet: 17.00
Pounds / Square (Nominal): 260
Pallet Weight – lbs (Nominal): 4,420
Testimonials
"As a licensed roofing contractor, I use Radiance Solar Reflective shingles." – Clinton Murakami, Murakami's Roofing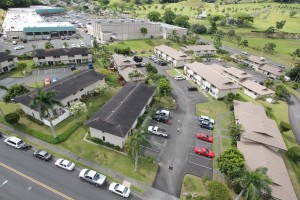 "I use Radiance reflective shingles. Great performance, great value!" – Roni Yurong, Environmental Roofing Solutions
"Homeowners love the peace of mind the limited lifetime warranty provides them." – Roger Borce, M&R Roofing and Raingutters
"They are made specifically for Hawaii and my customers love that!" – David and Davelyn Leong, David's Custom Roofing and Painting