Our Services
Delivery
Because Hawaii Supply has built its reputation on providing consistent and innovative customer service, we vigorously pursue any and all opportunities to add, or further refine our sincere customer service focus.  This dedication has led to several acquisitions of the latest technical advances, relating to the most efficient transportation and delivery devices.
Hawaii Supply offers the following delivery services: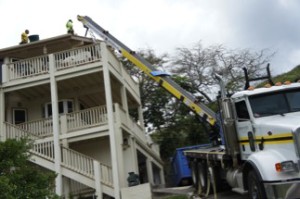 • Flat bed Trucks
• Rooftop loading by conveyor
• 35+ foot reachable boom delivery vehicles
• Truck-mounted Piggyback fork lifts
• Certified & Professional operators
Our continuous customer support & reliable delivery service result in unmatched confidence of safe & well organized support, from start to finish.
EPS & Polyiso Insulation
Our full time CAD Operators and Manufacturing Department are standing by to help you!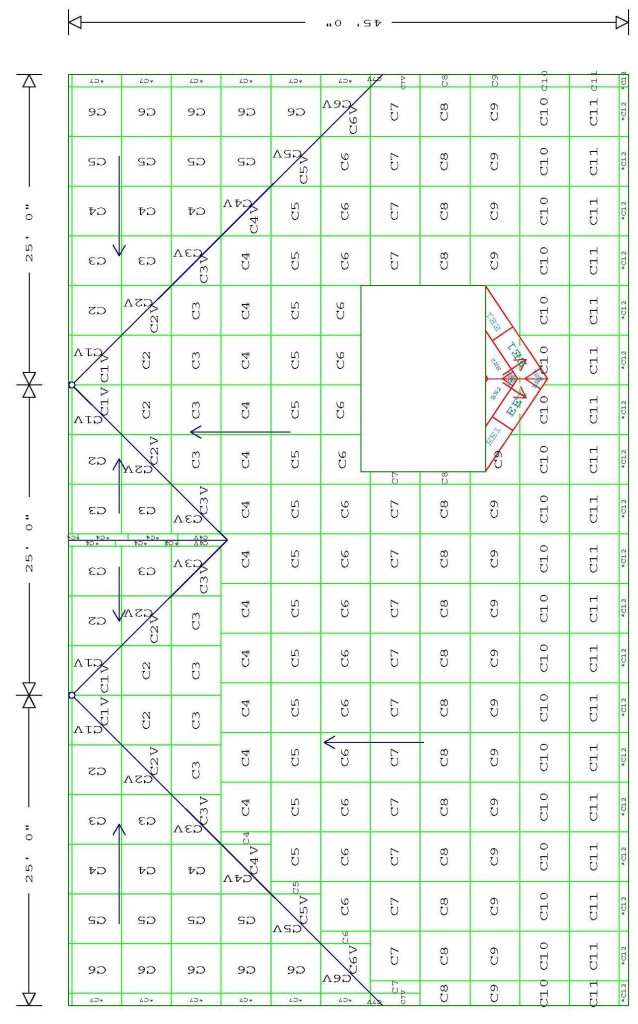 Why use Tapered Insulation?
• Economical choice to provide positive drainage on roofs with an otherwise inadequate slope.
• Extend the life of your low-sloped roofing system – eliminate problems caused by ponding water
Why use Hawaii Supply for your Taper Layout?
• Our staff has over 22 years of combined CAD experience in construction and roofing layouts.
• We carry an inventory of standard EPS for lightning quick order fulfillment.
• We have our own production department to cut your job efficiently – especially helpful for those unique, custom applications.
Using the latest technology…
Hawaii Supply utilizes the latest roofing layout software. This allows us to:
• Provide you with precise drawings aimed at reducing waste thus lowering material costs
• Easy-to-read drawings with numbered pieces and clearly marked material – speedy installation
• Fast turn around so you don't miss a job start date
• Roofs laid-out with various slopes based on customer specifications and/or field conditions
Things we need from you…
To provide accurate drawings and precise material calculations, we need the following information from you:
• Roof plans (or sketch) with clear dimensions and drain locations
• Desired slope, minimum start height and density
• Project information – Name, address, on-site contact, anticipated start date
GO GREEN! Save our landfills
Hawaii Supply not only delivers your order on time, when you need it, we will also pick-up any unused and excess EPS – saving you the cost of disposal and keeping it out of our landfills.
Contact our Taper Layout team at (808) 841-5677.